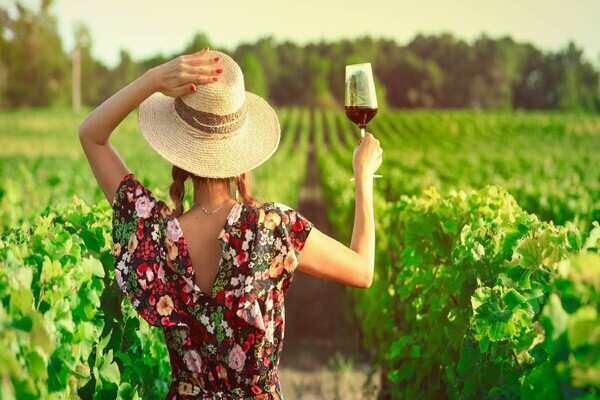 There's a famous quote by Rumi that best describes the importance of a fine wine, "Either give me more wine or leave me alone"
Only a true connoisseur of wine would connect to this saying and only a true lover of wine would know the real worth of a French wine. France, besides being famous for its rich culture, age-old traditions and grand architecture, the country is globally renowned for its wine. The world swears by French wines and every region here produces its own beverage. So let's take a trip to some famous French vineyards that will tell you everything to plan your vineyard trip in France.
Wine of Provence
Your French vineyard tour won't be complete without tasting the wine of Provence. This breathtaking French region is just a few hours drive from Nice and is known for producing some fantastic wines. This entire territory is dotted with vineyards and one can also enjoy wine tasting experiences here. The warm climate and the region's proximity to the sea makes it a perfect place for grapes plantation. Syrah, Cabernet, Sauvignon, Cinsault and Clairette are some of the best wine brands here.
Credit: iStock
Wine of Loire Valley
Loire Valley is another famous wine producing region in France. Some of the popular vineyards here are located in Anjou-Saumur, Touraine, The Pays Nantais and Central Vineyards. Loire Valley wines are light and that's what makes them so popular. One can choose from a stunning selection of red wines, white wines and sweet roses.
Credit: iStock
Wine of Burgundy
Burgundy is a historical French territory famous for its vineyard regions. The wine regions of Burgundy include Côte de Nuits, Châblis, Côte de Beaune, Côte Chalonnaise and Beaujolais, to name a few. The wine produced in this region is considered complex, which makes it very expensive. The region also produces some amazing white wines made from Chardonnay, and red wines made from Pinot Noir.
Credit: iStock
Wine of Bordeaux
A wine lover's list of favorite wines won't be complete without mentioning Bordeaux wine. Counted among the most famous and also the largest wine regions in France, Bordeaux is the world capital of wine! Situated in Southern France along the sea, the wine produced here tastes unique as it comes mixed with mineral qualities.
Credit: iStock
Rhone Valley wine
Another popular wine region in France is the Rhone Valley in Southeastern France. The region is spread across the meandering Rhone River and the wines produced here are the most expensive one. The Rhone Valley wine is known as Côtes du Rhône wine and some of the prominent products here include Grenache Blanc, Marsanne and Viognier.