The year begins in earnest at UniFrance's Rendez-vous with French Cinema in Paris, which is celebrating its 20th anniversary.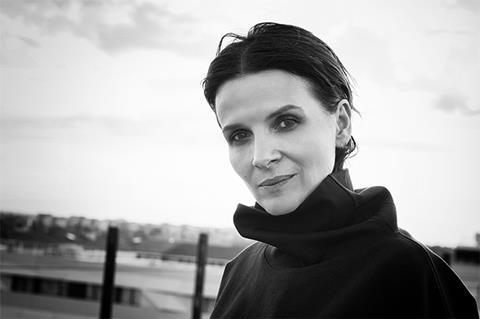 Veteran director Jean Becker's First World War drama The Red Collar opens UniFrance's Rendez-vous with French Cinema in Paris this month (January 18-22). It is a choice that breaks with the event's spotlight on mainstream comedies and romances in recent years.
The film sees Nicolas Duvauchelle star as a decorated army officer who falls from grace after he desecrates his medals in a protest against the absurdity of war; Francois Cluzet plays the judge who is charged with interrogating the young man.
It is the 15th feature from 84-year-old Becker, following a pair of mainstream dramas, Welcome Aboard(2012) and Get Well Soon (2014), and The Red Collar's release in 2018 coincides with the centenary of the end of the First World War. "The film belongs to a type of classic French cinema that distributors love," comments UniFrance managing director Isabelle Giordano.
UniFrance celebrates the 20th edition of Paris Rendez-vous this year. Deputy managing director Gilles Renouard recalls how the event was created by late producer and UniFrance chief Daniel Toscan du Plantier from the ashes of Avoriaz Fantastic Film Festival in the French Alps.
"When the festival stopped in 1994, he started inviting European distributors to watch French films there instead," he recounts. "This took place for a few years. Then it was decided the screenings should move to Paris and the Rendez-vous was born in 1999."
In that inaugural year, 60 European distributors were invited for a programme of 20 screenings in Elysées Biarritz, a restored Art Deco cinema off the Avenue des Champs-Elysées. Around 15 sales companies took part, and a press junket aimed at international film journalists also kicked off the same year.
Two decades later, the meeting — now located in the swanky InterContinental Paris-Le Grand hotel and nearby Gaumont Opéra cinema on the edge of the Grands Boulevards shopping and entertainment district — is billed as the biggest market for French cinema out- side of Cannes' Marché du Film. More than 40 international sales companies, representing 169 features and 500 buyers — hailing mainly from Europe but also the US, Asia and Latin America — will participate in the market this year, while 120 journalists have been invited to the press junket.
Rendez-vous now kicks off the market and festival calendar for many distributors, ahead of Rotterdam, Sundance and Berlin, who come not just to screen finished features but also to sniff out titles that will be ready for Cannes.
Cinema award
Beyond the market and press junket, UniFrance will honour Juliette Binoche with its annual French Cinema Award, in recognition of a cinema professional who has raised the profile of French film around the world. Past recipients include Isabelle Huppert and Luc Besson.
"It's a particularly high-profile time for Juliette Binoche internationally, thanks in part to Claire Denis' Let The Sunshine In, which played festivals all over the world, and this looks set to continue into 2018," says Giordano, noting the actress's upcoming performances in Japanese director Naomi Kawase's Vision and Denis' sci-fi tale High Life.
In other events, UniFrance will hold its annual presentation of preliminary international box-office figures for French cinema in 2017 as well as launch the eighth edition of its online French-language film festival MyFrenchFilmFestival, which drew 7 million spectators worldwide last year. Ten features, including Guillaume Canet's midlife-crisis comedy Rock 'n Roll, late-developer comedy-drama Willy The 1st by twin brothers Ludovic and Zoran Boukherma, and Cannes Critics' Week title Ava, will compete in the main competition. Italian filmmaker Paolo Sorrentino presides over a prestigious jury comprising Julia Ducournau, Nabil Ayouch, Brillante Mendoza and Kim Chapiron.
UniFrance will also mark Rendez-vous' 20th edition with a party on January 20, putting the spotlight on the work of innovative French institutions and companies such as Gobelins animation school in Paris and videogame company Ubisoft, as well as the country's burgeoning virtual-reality scene. "Rather than looking at the past, we want to look to the future and spotlight the best of French innovation," comments Giordano.
Screening highlights
Jean Becker's The Red Collar is one of 80 new French features due to screen over the course of Rendez-vous' five-day meeting, with two-thirds of the titles making their market premieres. As per recent tradition, the line-up features a number of comedie including Dany Boon's La Ch'tite Famille in which the actor-director star plays a top architect moving in elite Paris circles whose working class northern French roots are exposed when his scrap-dealer family turns up unannounced at a retrospective of his work. The feature plays on the distinctive Ch'tis dialect and culture of Boon's home region of Nord-Pas-de-Calais in northern France that he first explored in his 2008 breakthrough hit Welcome To The Sticks, which drew more than 20 million spectators and remains the second most successful theatrical release in France after Titanic. La Ch'tite Famille is sold by Pathé International.
Other comedies include Philippe Le Guay's Normandie Nue, co-starring Francois Cluzet as a village mayor opposite UK actor Toby Jones as a famous photographer who wants to capture the small rural community in a nude shoot; SND is handling sales.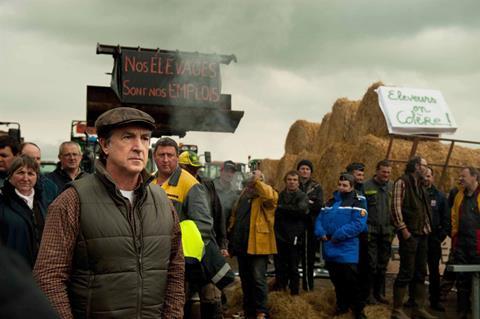 Studiocanal will unveil Laurent Tirard's period comedy-drama Le Retour Du Héros, while TF1 Studio will screen Momo, in which Catherine Frot and Christian Clavier play a childless couple whose life is thrown into turmoil by the arrival of a deaf and dumb man claiming to be their son. Gaumont will present Anne Le Ny's family-inheritance caper Family Business (La Monnaie De Leur Piece).
Beyond comedy, Elle Driver will present Cain and Abel-inspired thriller Carnivores, the feature co-directorial debuts of Belgian actor brothers Jérémie and Yannick Renier. The film stars Leïla Bekhti as a struggling actress who covets the life of her more successful younger sister. Playtime (formerly Films Distribution) will screen Erick Zonca's Black Tide starring Vincent Cassel as a jaded detective assigned to the case of a missing teenager mixed up in drug trafficking, opposite Romain Duris as a former tutor of the boy who joins the search.
In other drama highlights, Memento Films International will market premiere Xavier Giannoli's The Apparition, starring Vincent Lindon as an investigative journalist reporting on mysterious religious events in a small French village, while Alma Cinema will screen a new promo reel for Guillaume Nicloux's Indochina War drama To The Ends Of The Earth, starring Gaspard Ulliel and Gerard Depardieu.