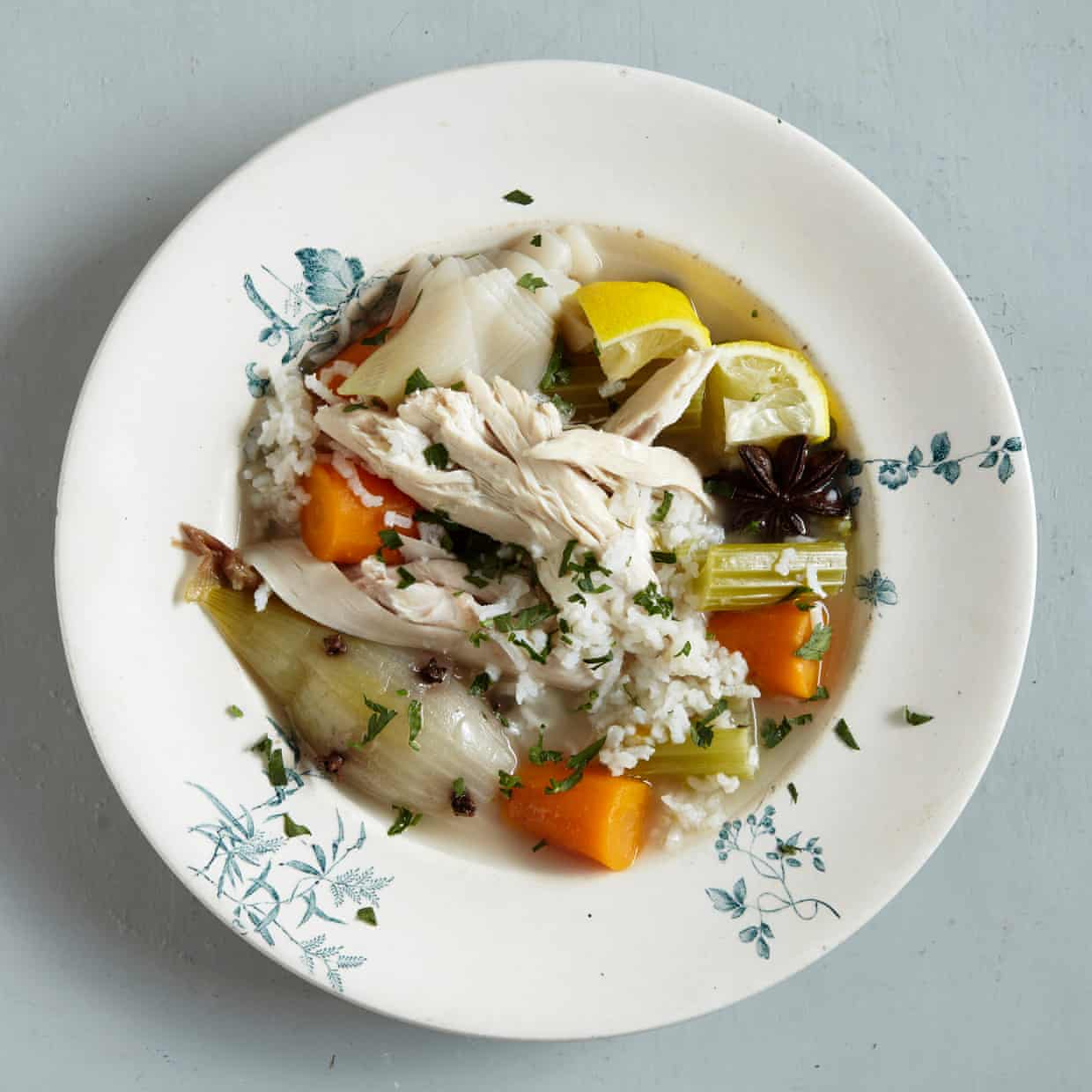 French recipes Four hearty traditional dishes that owe more to the farmhouse kitchen than to haute cuisine, including poule au pot and duck à l'orange
Poule au pot (pictured above)
The story goes that France's King Henry IV declared that every family in France should have the means to eat chicken every Sunday, and from this, the poule-au-pot was born.
Poule-au-pot is chicken simmered in water with vegetables and aromatics. The broth can either be served separately or with the chicken and vegetables. A spent hen – a chicken bred to lay eggs – is traditional for this dish. Tougher and more gamey-tasting than chicken bred for meat, such a hen would require a longer simmering time than is indicated below, at least two hours, to become tender.
Prep 15 min
Cook 1 hr 30 min
Serves 4
Beef bourguignon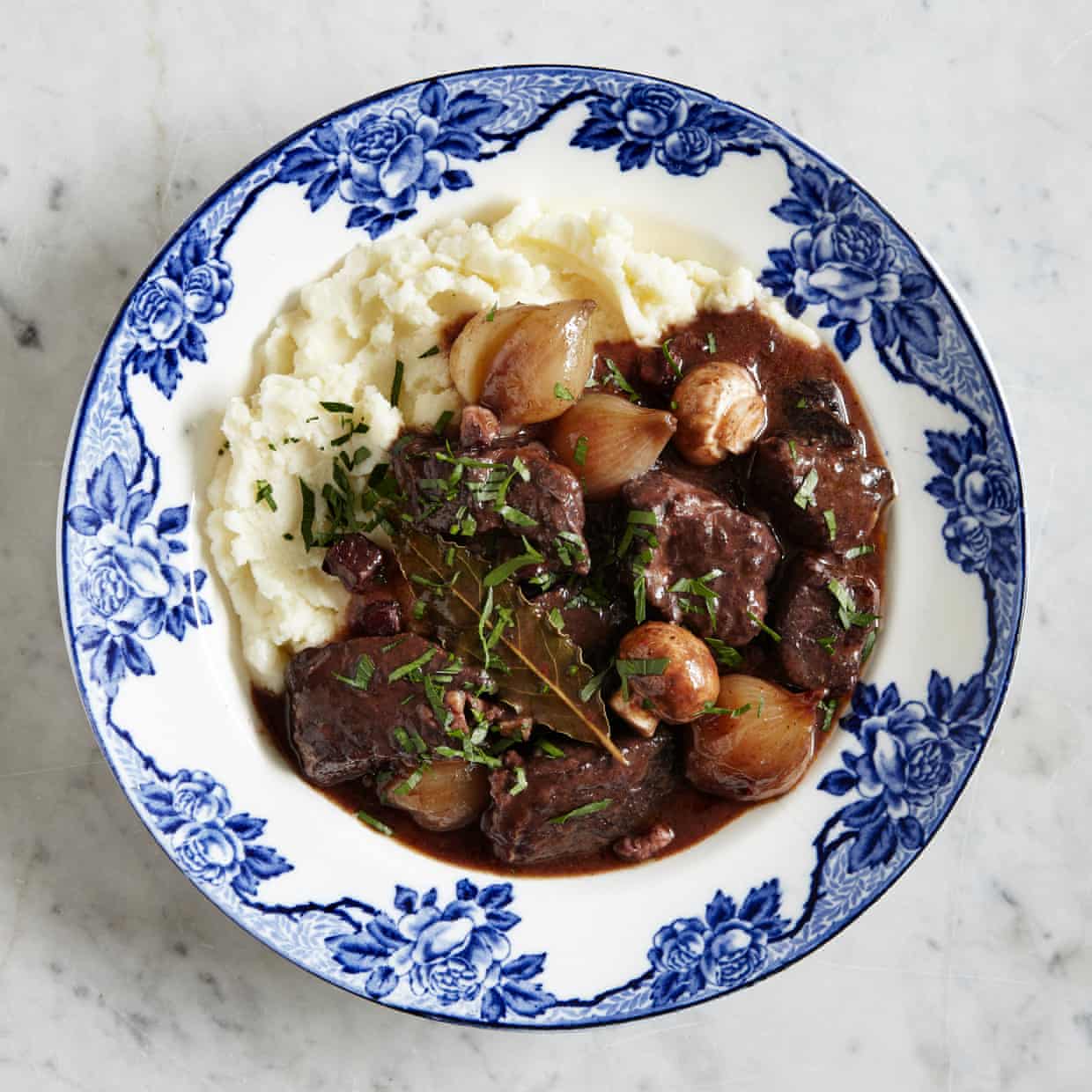 Prep 15 min
Cook 2 hr 25 min
Serves 4
1 tbsp lard or oil
450g beef chuck or top round steak, not too lean, cut into large cubes
6 small onions, or shallots, peeled
150g lardons or streaky bacon, diced
1 tbsp flour
1 garlic clove, peeled 
1 bottle red wine, ideally a light red burgundy or red hermitage
1 tbsp tomato puree
1 bouquet garni – thyme, bay leaf and parsley tied in a bunch with string so it can be easily removed before serving
Salt and black pepper
12 small mushrooms
Parsley, leaves picked and chopped
Heat the lard or oil in a large pan on a high flame and fry the meat until browned on all sides, then add the onions and fry until those are also browned.
Meanwhile, in another pan, sweat the bacon in some oil or lard for a few minutes [ . . . ]
More recipes at THE GUARDIAN: Four classic French recipes, from beef bourguignon to cassoulet | Food | The Guardian